Aloft Raleigh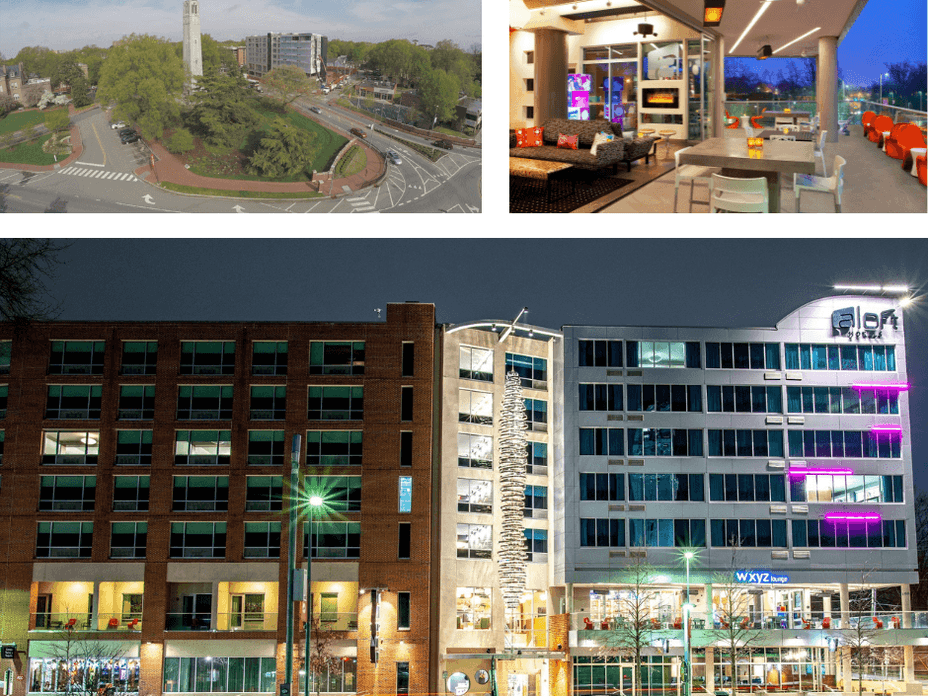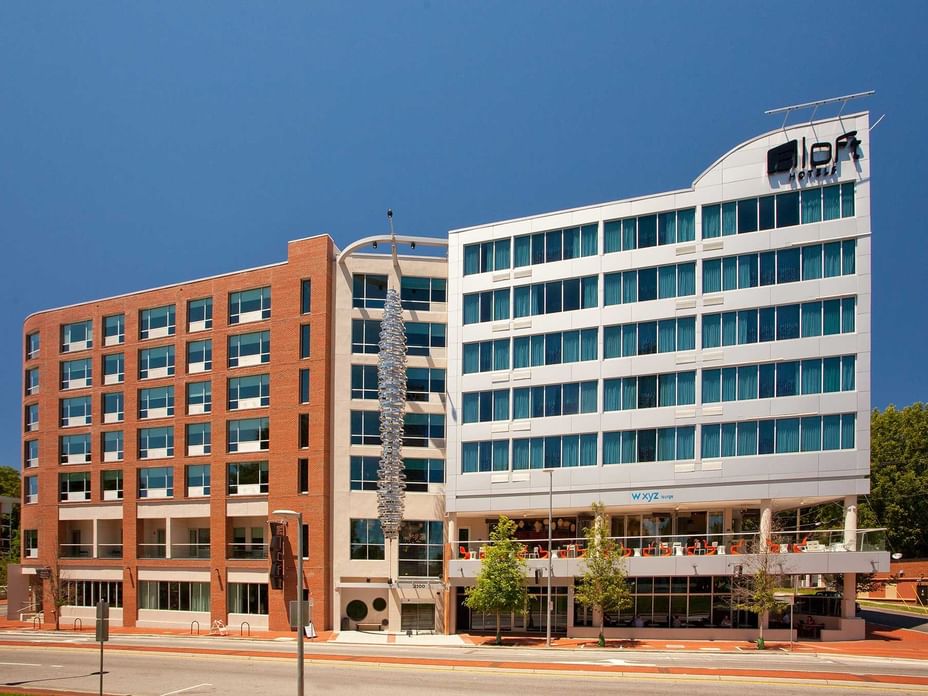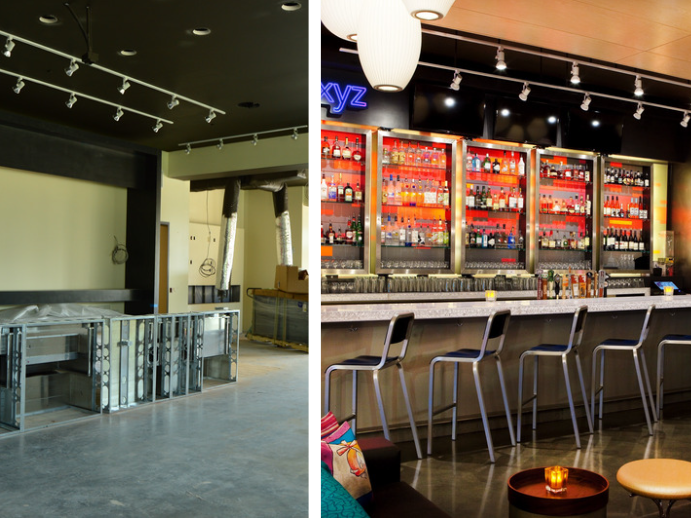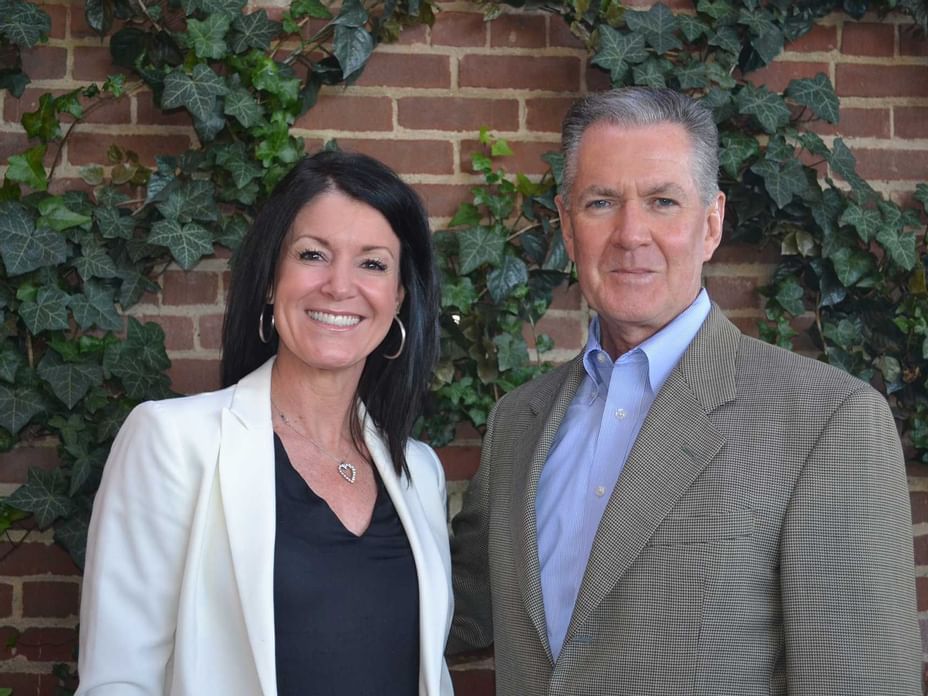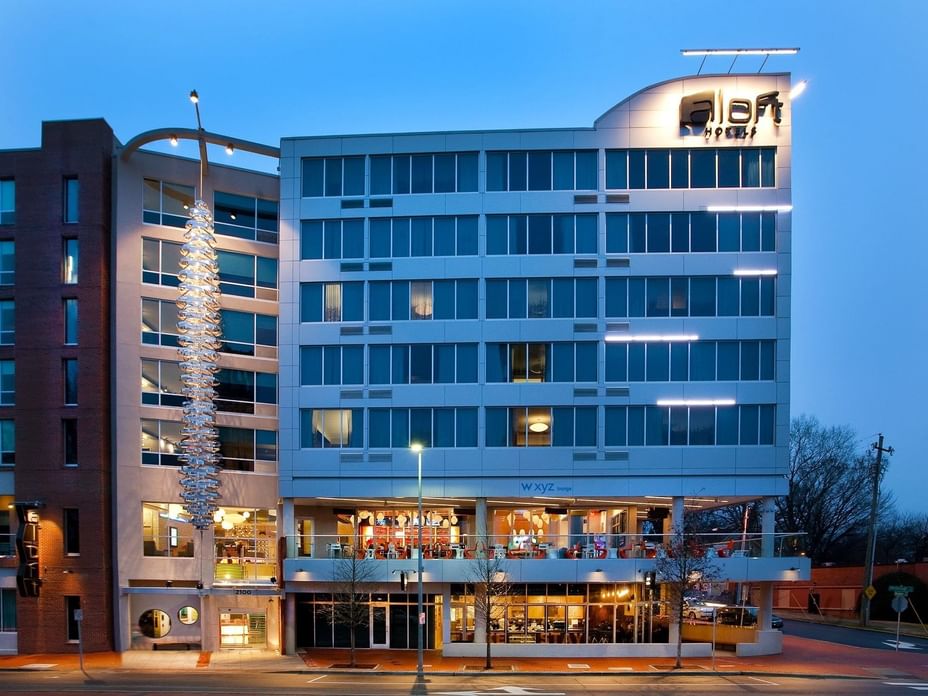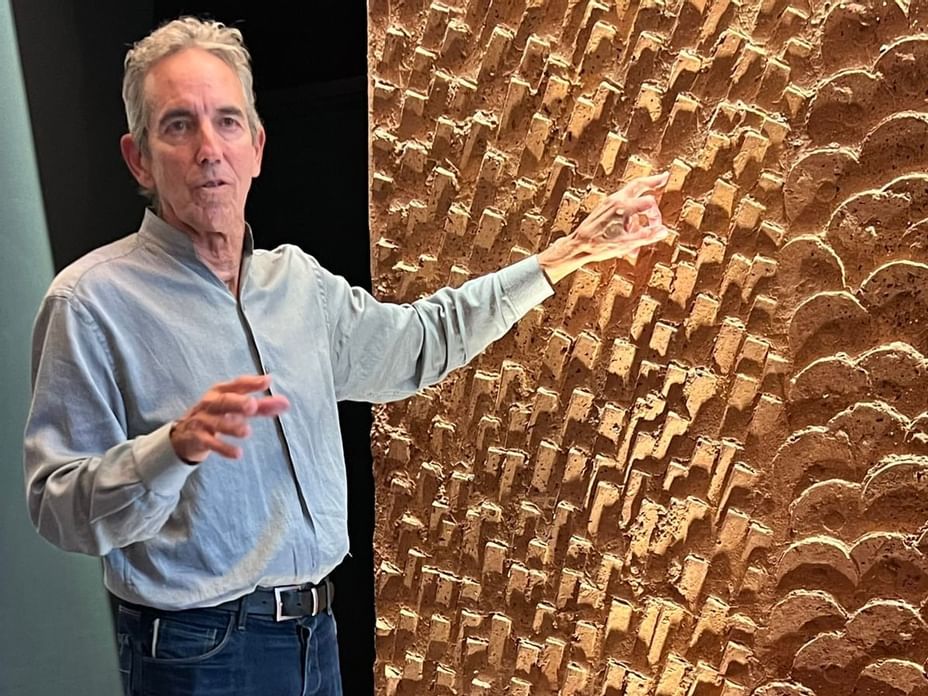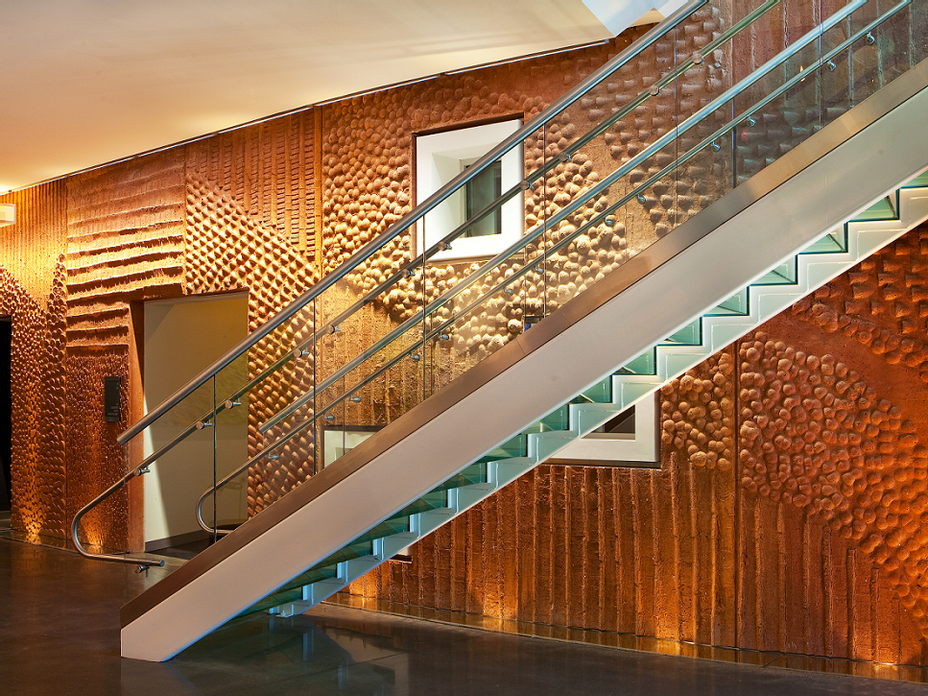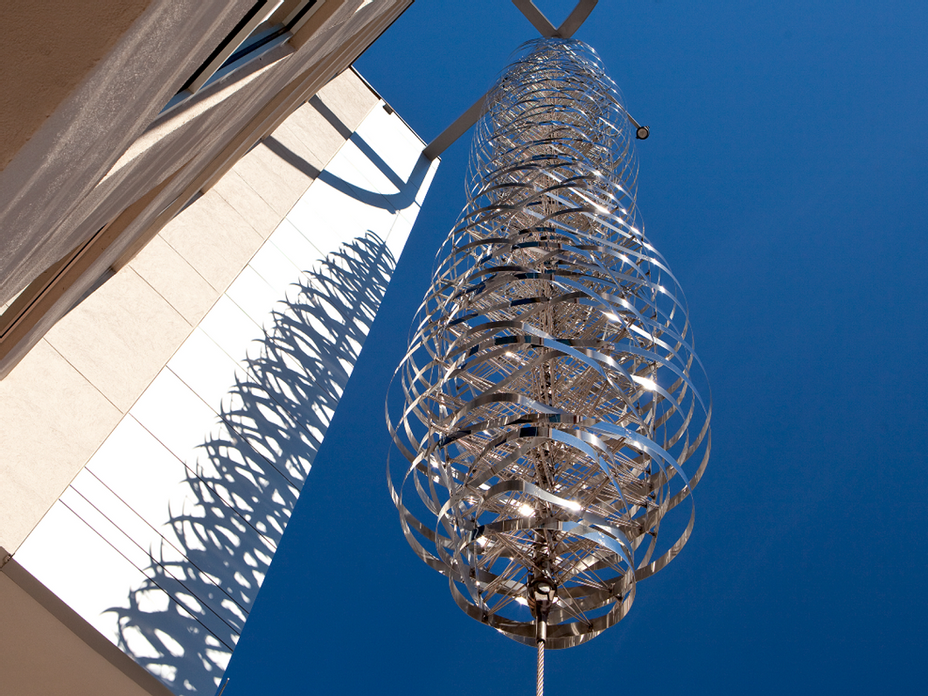 In 2015 and in partnership with a local firm, the Aloft Raleigh was built from the ground up and sits adjacent to the iconic NC State Memorial Bell Tower, in the heart of Raleigh. Since then, the hotel has been awarded with the Sir Walter Raleigh Award for Community Appearance in recognition of outstanding new contributions to the character, environment, and appearance of the City of Raleigh. 
The construction phase was not complete without adding a special ingredient to the recipe. Thomas Sayre, an American sculpter and painter who designs and builds art projects and private commissions all over the world, was the 'secret sauce', making the Aloft Raleigh a one-of-a-kind. Thomas, a Raleigh native, collaborated with TBC Hotels from the planning stages to build 'The Earth Wall', which transends two floors covering parts of the lobby, bar and exterior parts of the building. The Overtones Sculpture graces the entire facade of the property, a glistening piece of art, seen over a mile away, a nod to the elipse created by the sounds of the belltower. See what Thomas Sayre has to say about his work at the Aloft Raleigh. Aloft Raleigh Art
Aloft Raleigh is a sassy and savvy space for the social sophisticate, mirroring the vibe of the town it resides within. Ranked in the top 5% of the Aloft Hotels across the globe for Guest Satisfaction supports guest feedback and online reviews. Tripadvisor ranking climbed 3 points in 2021. In 2022, Aloft Raleigh now ranks at #9 out of 98 hotels in the metro area.
An outdoor swimming pool, gym, function spaces, the W XYZ Bar & Lounge and it's 136 rooms and suites sit above the mixed use space developed at street level. Gonza Tacos y Tequila and Jubala Coffee have resided in our ground floor space since 2015.
Keys: 135 | Outlets: W XYZ Bar and Lounge, Jubala Coffee, Gonza Tacos y Tequila
General Manager: Edie Deck | Director of Sales: Thom Keville