Portfolio
TBC Hotels' modern lifestyle vision guides the selection of its hotel brands, design, and teams. With brands from leading hotel companies like Hilton and Marriott, as well as independent properties throughout the mid-Atlantic region, each showcases the strength and importance of the TBC Hotels motto, "Great Relationships. Great Hotels." Not only does our company pride itself in the ownership and management of exceptional hotels, we also value the embodiment of hospitality through impressionable guest relations, locations, and amenities; making every stay at a TBC hotel an experience to be remembered.
Aloft Raleigh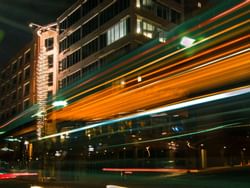 Located on Hillsborough Street, across adjacent to the iconic Memorial Bell Tower at North Carolina State University, the Aloft Raleigh hotel's vibe is consistent with the youthfulness and vibrancy Raleigh is known for.

Canopy by Hilton Washington DC Embassy Row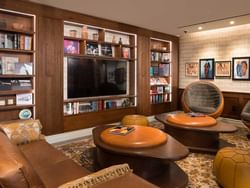 Discover downtown D.C.'s Embassy Row and relax in walking distance of the White House and the National Geographic Museum. Our complimentary Canopy Bikes are ideal for exploring the historic neighborhood's shopping, nightlife, and theaters.

The Avery Georgetown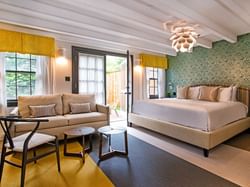 Experience the delightful warmth of a classic inn, refreshed with a livable and refined modern elegance. The first luxury boutique inn positioned in the nation's capital. 15 individually curated guest rooms and a club-style lounge to unwind from the hustle, it boasts top traveler rankings on TripAdvisor.
Marriott Downtown Bethesda at Marriott HQ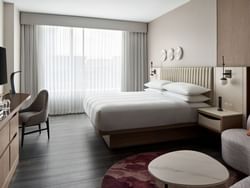 Opened as Marriott's 8000th hotel on March 1, 2022, The Berstein Companies is developed Marriott International's flagship Marriott hotel as part of the $600 million Headquarters campus in downtown Bethesda, MD.

Hampton Inn & Suites by Hilton Wilmington-Christiana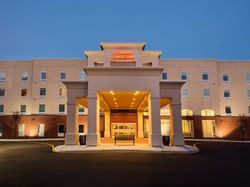 The Hampton Inn & Suites by Hilton in Newark, Delaware near Wilmington boasts a variety of accommodation options. Whether traveling with family and friends or need more space to work, rest and play, guests can choose spacious rooms or suite-style accommodations.
The Bethesdan Hotel, Tapestry Collection by Hilton - SOLD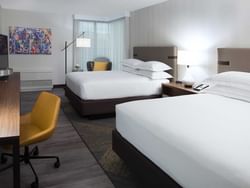 This 270-key hotel includes +15,000 sq.ft. of function space, a rooftop pool and bar and three outlets; Leo & Go Coffee Bar, BFD Bar & Lounge, Leo & Liv, a full service restaurant with a mediterranean twist.
Beach House Dewey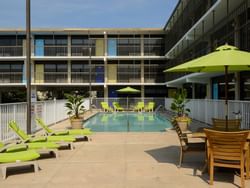 This 47-room beach town hotel is sure to make a big impression on anyone who stays. Initially welcomed by an updated, motel-style exterior, guests are then led to a bright and fresh interior in both its newly-renovated guest rooms and hotel lobby.
Hampton Inn by Hilton Bloomington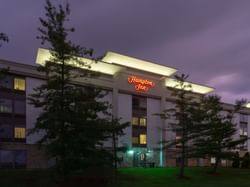 The Hampton Inn by Hilton Bloomington, Indiana is located next to Indiana University and Memorial Stadium, and offers free WiFi and breakfast.
Atlantic Oceanside Dewey Beach Resort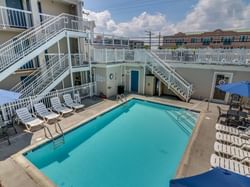 Centrally located on the ocean side of Coastal Highway in the heart of Dewey Beach, Delaware, the resort offers traditional accommodations with modern amenities steps from sandy beaches, dining, entertainment and nightlife.